The Lanzo Golf Club is located in the upper Intelvi Valley in the province of Como, a spectacular location surrounded by greenery and tranquility, ideal for long days spent among the greens in the company of wonderful people and PGA masters.
Near our renowned club, there is a beautiful campsite perfect for holidays and for camping and outdoor life enthusiasts; this is the Colli Fioriti campsite, with which we have entered into an interesting agreement, to encourage campers to visit our club in the name of luxury, fun and the outdoors, qualities that golfers know perfectly well.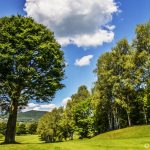 After a meeting between our advisors and the owners of the campsite last year, we decided by mutual agreement to stipulate a contract, in which we offer camping customers the opportunity to access our club and use the services provided, taking advantage of a 20% discount on the listed rates.
For each customer to take advantage of the agreement it is necessary to send us an email to our email address that includes the names of the persons interested; in addition to the name, you must indicate the day and time you intend to show up and it is essential to be registered with the Italian Golf Federation.
In any case, to register with the FIG it is sufficient to make an appropriate request to the club, and the cost amounts to only 100 euros, for the duration of a competitive year; the medical certificate must be added to the registration request, also lasting one year (both competitive and non-competitive).
Golf lessons
If you have never played golf and may be interested in learning, our club offers you the opportunity, taking advantage of your stay at the Colli Fioriti campsite, or the packages that our club offers in combination with your stay at your favorite accommodation facility. The Lanzo golf club has already stipulated other agreements previously with other hotels in the area, of which you can view a complete list on the site.
Playing golf is one of the most beautiful experiences you can have in life, and it is not a statement for its own sake, but an opinion expressed by many people who have tried and have never stopped; it is no coincidence that it is a sport popular with rich and particularly wealthy people. Golf is currently a little more accessible to everyone, so as to allow a greater number of aspiring players to approach a sport that deserves to be experienced in all its many qualities. In this regard, at our club it is possible to book and participate in golf lessons, which can be private or collective; the lessons are prepared and conducted by the PGA master Vincenzo Damonte, a professional of this sport who currently works at our club.
To book the lessons you can contact the secretariat and get information through Ms. Arianna Scheggia, whose telephone number is +39 333 6346697; if you prefer you can always use our email and send a specific request.
Our Club
We offer customers a 9-hole course at an altitude of 1000 meters above sea level, our club appreciates our 4-legged friends and has a beautiful bar and restaurant. On-site there is also a pro-shop, which is the specific shop for golf, where you can buy everything you need, from clubs to gadgets, from balls to clothing; we keep the best brands on the market and can advise you based on your skills.
We also have a nice practice range consisting of 6 indoor shooting stations and 8 outdoor shooting stations, where you can try your swing with fairway woods and all approach irons to the green. Then there is a test bunker and a green where you can try putting. We also have the possibility to offer advanced courses for players with mobility problems.
We are waiting for everyone and we prepare a warm welcome for you.